Your website broke, and your customers cannot reach you.
You will not receive a physical "Website Recovery Kit" in the mail: Rather, we are your turnkey solution to simply fixing your website. Get in touch right away to get started!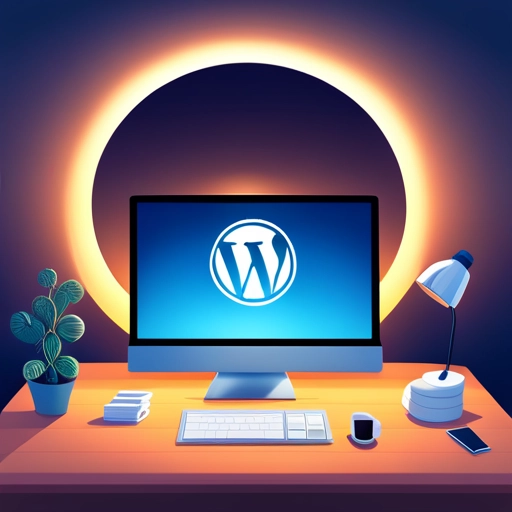 JUST HELP ME GET MY WEBSITE GOING AGAIN!
Over 45% of websites on the internet are powered by WordPress. Recently, GoDaddy™ made an important change to its underlying website hosting framework that not everyone was prepared for, and many websites broke because of it. This is the infamous PHP 7.4 to PHP 8.0 update.
Until you fix your website, your customers cannot see you for contact or payment information, and your website server is further vulnerable. It is very often a pretty simple fix for an experienced web professional, and we want to help you get your website back online.

WordPress
WordPress core and its themes and plugins all undergo frequent updates. If they are not applied in a timely manner, your website risks security vulnerability and susceptibility to hackers defacing your website or worse. Most plugins and themes stay up to date with latest PHP, but some (especially deprecated and custom ones) do not. Just one plugin can cause the whole site to become completely unavailable despite having all the latest updates available.


Misc/Custom Website
Maintenance, patches, upgrades, migrations. Website on fire, and customers denied service.

Oh! Where to begin: Any sane, seasoned PHP coder will run for the hills when they see what you're dealing with -- but give us an opportunity to see what you're dealing with, and we'll give sensible, honest guidance.

Content
Let us review your content, check for and update outdated information, and help plan around how visitors really use your website.

Support
Got a seriously confusing email from your host? Transferring domains? Got stuck on a new build? Get in touch -- let's see how we can help 🙂

SEO
Oh everyone is talking about SEO (and that's the point, really). Get found on the web: Local, topical, or highly specific search-- how are your customers finding (or not finding) you, and what direct control do you have?
Search engine optimization (SEO) is the science of structuring your website, the websites and other sources linking in to your site, and seeing your content through both the customer's and Google's eyes.
Let us get started right away to help get your website back on its feet again!
Once we receive your initial contact, we will reply with the next steps. For standard (GoDaddy, common hosts) WordPress website recovery services ("Recovery-Kit") charges a flat, one-time fee of $250 upfront which also acts as a retainer should you require or wish to engage us hourly.